What Kind of Fireplace Best Suits Your Needs?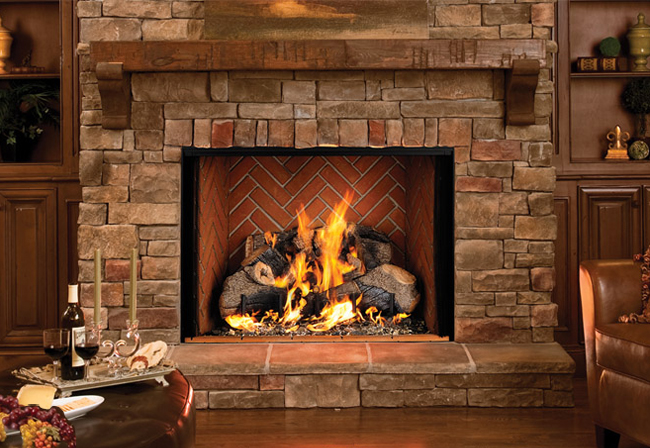 Fireplaces come in many different size shapes and forms. With all of the options out there you can be sure to find one that fits your budget and needs. You may be looking for an efficient heat source or a focal point for a room, whatever the reason a fireplace is a great addition to any home and can provide a wonderful central location for your family to make memories that last a lifetime. There are so many online design sources that can help you decide what style is best for you. Coastal Living showcased a few options in their Fabulous Fireplaces article.
There is nothing better than the smell and crackle that comes from a wood burning fireplace. Aside from the nostalgia that wood burning fireplaces induce, they also add character to a home regardless if it is old or new. Some of my greatest family and childhood memories can be remembered in front of a fireplace. Every Christmas morning we always woke up to a cozy fire and gifts under the tree. Or snuggling up on the couch on a the first cold fall night of the season watching movies with my sister in front of the warm glowing fireplace. These memories will stay with me forever and I am reminded of them every time I walk past the fireplace at my parent's house. It is the only part of the house that has not changed with the trends, or the many, many renovations our house endured. It still looks exactly the same as I remember it growing up and I hope that it will remain that way for years to come.
Even if a wood burning fireplace is not in your budget, there are other alternatives that can allow you to add this special feature to your home. Some of these options include, gas fireplaces, electric fireplaces, gel and ethanol fireplaces, and a plethora of fireplace inserts.