Tips For Fireplace Safety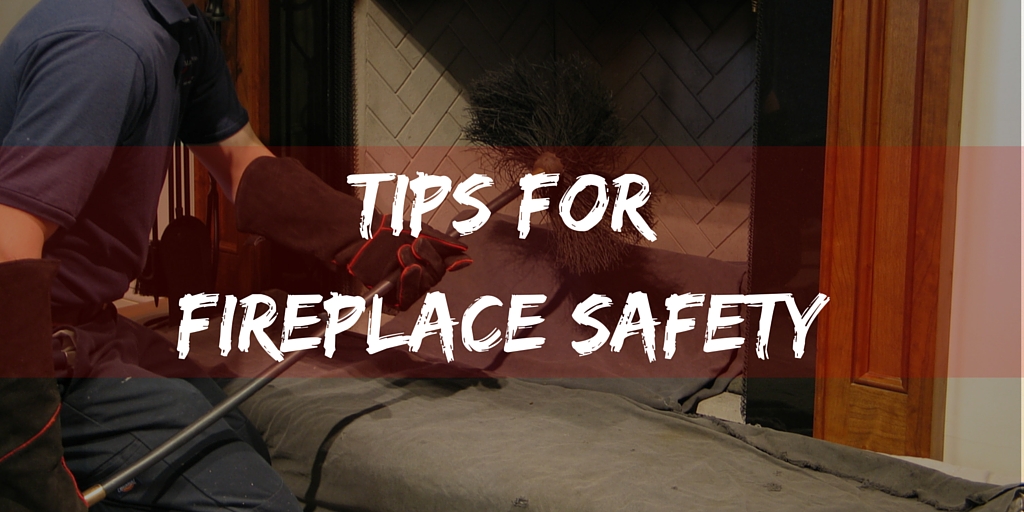 There's no time like the holidays for gathering around a cozy fire. The flickering light, the dancing flames, the … wait, why's it so smokey in here?
A poorly maintained or improperly used fireplace can be dangerous. Here's how to enjoy your fire safely.
Tips for fireplace safety
1. Have your fireplace cleaned and inspected regularly
According to the National Fire Protection Association, 28 percent of heating fires are caused by failing to clean equipment, especially chimneys. Over time, creosote (a sticky, flammable substance that's released when wood is burned) can build up in the chimney. If the creosote isn't removed, a chimney fire can result. This is not only dangerous in itself, but it can also cause damage to the chimney, increasing the risk that flames will reach the frame of the house.
Debris such as fallen leaves and animal nests should also be removed, since they can restrict airflow and cause carbon monoxide to back up into the house.
If you have a wood-burning fireplace or stove, you should have the chimney professionally inspected at least once a year (before you use it). Ask for a Level 1 inspection, which involves a visual examination of readily accessible parts of the chimney. The inspector will ensure the chimney is sturdy and perform any necessary cleaning.
Have a gas fireplace instead of a wood-burning one? You should still get a regular inspection, as corrosive deposits can build up and prevent your fireplace from venting efficiently. Debris can block this type of chimney as well.
2. Burn only dry, seasoned wood
Properly seasoned firewood contains around 20 percent water. Freshly cut wood can contain up to 45 percent water, so it takes a lot of heat to get it to catch fire (which means less heat inside your house). Burning wet wood also creates large amounts of smoke and causes creosote to build up more rapidly.
To be properly seasoned, firewood must be cut to length and allowed to dry for at least 6 months (up to a year in damp climates) before being burned. If you've gathered a stockpile of wood, be sure to protect it from rain and snow. If you're buying wood to burn, look for dark edges with visible cracks. Well-seasoned firewood's fairly lightweight and makes a clear, sharp sound when clapped together.
Resist the temptation to toss wrapping paper, cardboard boxes, or foam containers into the fireplace. Paper and cardboard can cause flames to burn too high, while foam releases toxic smoke and particles into the air.
3. Make sure your damper's properly adjusted
The fireplace damper is a plate or valve that controls airflow in your chimney. When the fireplace isn't in use, keep the damper closed completely to prevent heat from escaping. When lighting the fire, open the damper wide to help create a good blaze and get smoke flowing up the chimney. Once the fire's burning well, partially close the damper to keep in warmth while still allowing smoke to escape.
4. Install and regularly check carbon monoxide detectors
Burning wood creates carbon monoxide (a poisonous gas) — but this poses little danger if your chimney's properly maintained and free from obstructions and if your damper's letting smoke out. Nonetheless, it's wise to install smoke and carbon monoxide detectors close to your fireplace as well as in your bedrooms.
For more information about fireplaces or fireplace safety, contact Bowden's Fireside at www.bowdensfireside.com