5 Incredible Outdoor Fireplaces to Inspire Your Next Remodel
Looking to add value and comfort to your outdoor living spaces? Why not think about adding an outdoor fireplace to warm things up? Between the functionality of keeping your guests nice and cozy on cool evenings and serving as a focal point for your outdoor entertaining area, a patio fireplace could be just the thing to get you using your extra square footage to it's maximum potential!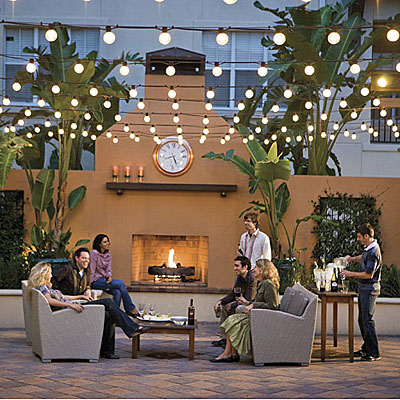 A Comfortable Space.
Lighting is key to entertaining in a large outdoor space. Strands of light strung overhead create a nice glow for stand-and-snack gatherings. Comfortable outdoor sofas, a blazing fireplace, and a convenient bar set the scene for the most popular fall party spot; hey this could be yours!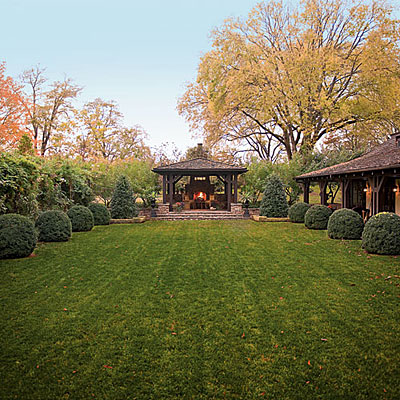 An Afternoon Retreat
This covered outdoor fireplace is a great place to relax on chilly fall evenings. The pavilion also gains importance by being raised three steps above grade. Low, wide stone steps run its entire width.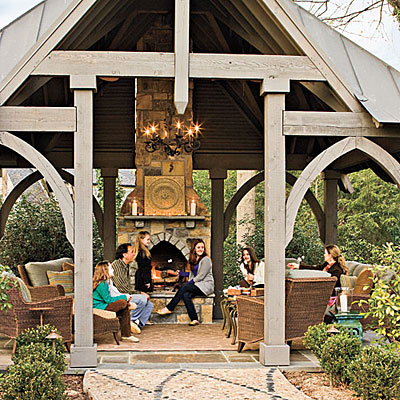 Find Inspiration
An entry arbor at Christ Church on St. Simons Island inspired the design of this pool house. It makes for a cozy gathering spot around the outdoor fireplace on cool fall evenings.

For a Small Space
Short on space doesn't mean short on use. This area is barely 25 feet deep and 50 feet wide, but it includes a place to have a drink and watch the game, a location to dine, and a warm spot to relax by the outdoor fireplace.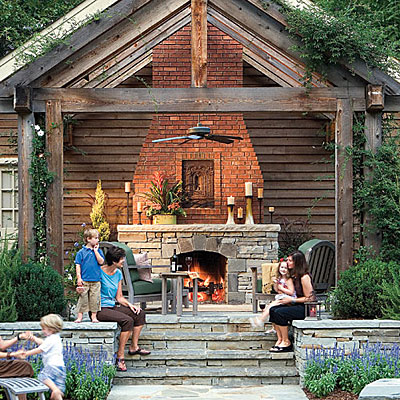 Extension of the Home
This seating area and outdoor fireplace blend seamlessly with the garage behind it. The vaulted pitch of the arbor mimics the lines of the garage roof and makes the garage more background than feature. The brick chimney helps to draw the eye up, creating height and keeping the attention on the fireplace, which features a mix of fieldstone and brick for added interest.